Receiving an invitation that reads, 'smart-casual' is a bit like receiving a nebulous diagnosis from your physician. The sartorial equivalent of "It's nothing really, but best to keep an eye on it". When you're dressing for a smart-casual event, if in doubt, it's always better to be overdressed than underdressed. And whatever you wear, your look requires balance. If you go for a jacket and pocket square, for example, ditch the tie and opt for jeans or chinos rather than suit trousers. Remember, there are few smart-casual situations where sneakers, jeans and a T-shirt will do. The key is to mix it up with something you'd consider smart.
From the end of November MR PORTER will be launching three exclusive capsule collections in the Luxury Series, from Brioni, Boglioli and Thom Sweeney. Brioni, (pictured) explore the art of 'day to night dressing' with their capsule, teaming their iconic formalwear with sportswear inspired shapes.
As menswear maestro turned street style hero, Nick Wooster recently commented on our weekly online magazine The Journal, smart-casual should always be "business on top and party on the bottom", or vice versa. If you're wearing a smarter trouser a casual jacket will break up your look nicely. Not too casual mind – leave that billowy bomber jacket in the wardrobe for tonight and sport a tailored leather jacket. Brioni's offering comes in a buttery soft leather, with chest pockets and a cropped silhouette that perfectly compliment a well-fitted pair of formal trousers.
The distinctive cut and collar shape is unmistakeably Brioni and the fine cotton chambray oozes laid back appeal. Toss the tie but ensure you keep the top button fastened and shirt tucked in, for a considered, effortless look.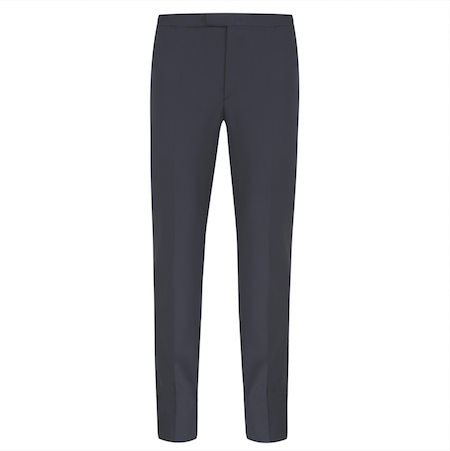 Brioni's timelessness is affirmed by the long line of Hollywood stars that have worn its formalwear - everyone from Clark Gable and John Wayne to Ralph Fiennes and Sam Worthington have sported the brand. The secret to the success of Brioni's tailoring is down to quality and cut, and these tailored trousers are second to none. Visit your local tailor to ensure that the fit is just so, and if you're wanting to unleash your inner dandy without wearing nine pocket squares why not ask for them to be slightly cropped at the hem, around 1-2 inches shorter than usual.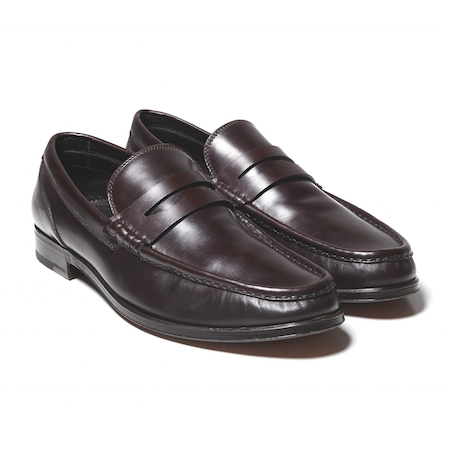 A leather loafer is the perfect antidote to the classic Oxford dress shoe. Invoke a touch of 50's Ivy League panache in to your ensemble with a pair of oxblood loafers. The cropped hem of your trousers will compliment this style perfectly either with a subtly contrasting sock, or even (tumultuous British climate allowing) sans sock.
---
Additional Link
---
This article was published in The Produktkulturmagazin issue Q4 2015. Picture credit © Mr Porter